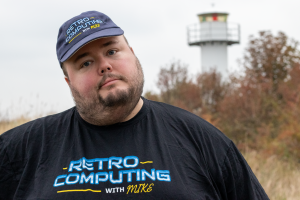 Name: Mikkel Mikjær Christensen, also known as Mike
Interests: Software Engineering, UNIX, IT, Security, Business, Fotography, Music, Commedy and electronics.
Birth: 1983
Hi my name is Mike, and im a serial entrepreneur, i am a passioned builder, i love to create stuff and i have ideas for several lifetimes. I started my first business in the schoolyard selling chinese knick-knacks to my schoolmates.
Just because im not working on a certain project currently it does not mean that i have sacked it, i.e. my children's book projekt started in 1999 and im still working on it!
I can be reached through: 
E-Mail: mikkel@mikjaer.com
Twitter: @mikjaer
Instagram: @mikjaerdk
YouTube: https://www.youtube.com/RetroComputingWithMike